Landscape & Hardscape Services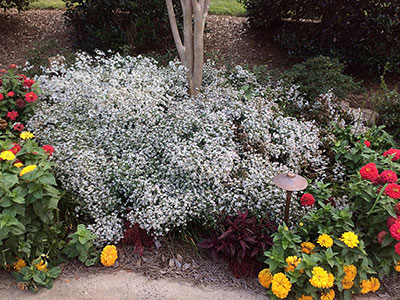 Artistic Design Landscapes is a full-service lawn and landscape company in Hudson, NC. There is no landscaping, hardscaping, and irrigation service or solution that we do not provide. We can also meet your custom service requirements. Here is a list of the services that we are regularly providing to our clients.


Landscape Design & Installation
Design is the most important aspect of any new landscaping or renovation project. Our landscape design process is focused on creating landscape elements that flow together in a seamless and proportional manner. Every project is custom designed and built for each client. The design is developed around your unique ideas, budget, and desires. All our landscape concepts are designed to provide both short-term and long-term goals.

Our landscape design process begins with consultation and design process. Our designers will inspect your property and learn about your desires and ideas. We will also make suggestions before creating a detailed plan that itemizes every part of the project. All the finalized information is then gathered to create a design and elaborate proposal for your project. We will create a clear contract specifying the details and price of all the work. When it comes to installation, we will select top-grade materials and complete your project using exceptional craftsmanship. Read More About Landscape Design & Installation >>


Outdoor Low Voltage Lighting
Outdoor illumination can add a new dimension to your landscape and property. When professionally designed and installed, outdoor low-voltage lighting can increase safety and security on your property, enhance the entire space's beauty, and add value to your property. We have the expertise and experience in designing and installing low-voltage and LED lighting to achieve different goals with your outdoor living areas. With over two decades of industry experience, we know what it takes to optimize the security, safety, and aesthetic appeal of your landscape and building during nighttime.

We use proven electrical systems and fixtures in the industry, all backed by several years of warranty on workmanship and wire connections. Our outdoor lighting solutions include path lighting, up-lighting, backlighting, downlighting, water lighting, holiday lighting, and other innovative techniques to create customized and unique results. Besides designing and installing stunning and functional outdoor lighting, we also provide lighting maintenance services. Every time the lights need adjustment or replacement, we will arrive to provide the services. Read More About Outdoor Low Voltage Lighting >>


Lawn & Landscape Maintenance
Lawn and landscape maintenance is as much as an art as is the installation of the elements. Over the years, we have mastered this art. The types of lawn maintenance services we provide include mowing, edging, lawn aeration, fertilizing, reseeding, mulching, weeding, and irrigation among others. We provide our services to homeowners and commercial property owners and managers throughout the region.

Every landscape and lawn are unique and needs special, customized treatment and care. Therefore, we develop specialized maintenance programs for every client's landscape. Our crew can conduct a soil analysis before developing a program for your landscape. We help control the cost of landscape maintenance with a proactive approach to eliminating pests and weeds. The result is an overall improvement in the looks and health of your landscape and lawn. Our maintenance team will provide you custom services within a pre-arranged schedule that you can depend on. Read More About Lawn & Landscape Maintenance >>


Outdoor Living Spaces
We understand it when our clients have a unique personal style that they want to see and feel in their outdoor living spaces. Whether you prefer a more dynamic and energized setting or a more calming and tranquil effect, we have the expertise to create the ideal features, elements, and environments. We create an ambiance that matches your lifestyle. For example, you can create a comfy courtyard patio covered with a classic pergola. You may opt to create a large patio or terrace with an outdoor kitchen or fireplace to spend a great time cooking and enjoying food with friends and family.

Our masons, master craftsmen, designers, and installers can design and build all types of outdoor features to help transform your ideas and visions into reality. This includes patios, walkways, outdoor kitchens, water features, outdoor fireplaces, fire pits, pergolas, decks, arbors, walls, and retaining walls, and more. Read More About Outdoor Living Spaces >>


Patio, Drive & Walkway Pavers
From giving a facelift to your old and cracked patio, deck, driveway, and walkway to building new ones from scratch, we take care of all types of paving jobs. We use the best pavers in the industry, manufactured by the most reputed manufacturers including Belgard and Techo-Bloc. Our paving products provide optimal protection against the elements and look great in the process. Without compromising on the quality in any way, our products help you achieve better results at more affordable costs.

We can lay a stunning driveway, a cozy back patio, a beautiful entryway to your property, or lovely meandering walkways that allow people to move from one place on your property to another. Every feature we design, and build adds to your property's curb appeal. All our paver projects are handled by certified contractors. And each project is backed by guarantees and warranties. Read More About Patio, Drive & Walkway Pavers >>


Retaining Walls
Our certified and experienced wall builders can design and build retaining walls of all sizes and types. We meet all types of retaining wall project requirements. You may need a wall that surrounds your landscape bed and brings stability and protection from erosion. You may need a comfortable seating wall that surrounds the patio. We also build large-scale commercial retaining walls. We can handle projects of all sizes and scales. This ranges from a small 4-feet wall to a large, engineered project that requires geo-grid reinforcements.

When it comes to materials, we work with all the different types of retaining wall stones. This includes the most popular products from Belgard, Techno-Bloc, and Allen Bloc, and natural stone. Just like patios, walkways, and other features, we understand that most homeowners want their retaining wall to complement their property and outdoor living area. Therefore, we will always create a design that blends perfectly into the existing theme. Read More About Retaining Walls >>


Sod & Seed Installation
Our seeding and sod installation services can breathe-in new life into your lawn. You may need your lawn to fill your property and require conventional overseeding and core aeration services. You may need a complete makeover. Whatever your need for a new lawn, we can create a custom solution for you. The entire process depends on choosing the right type of sod and seed for your soil, existing irrigation conditions, and light conditions. We use top-grade turf-type tall fescue certified seed and NC-certified tall fescue sod. All the options are weed-free, and we also offer options of Bluegrass, Bermuda grass, and Buffalo grass.

We have the experience, expertise, and equipment required to remove your existing grass, and create a new and clean canvas for your new and healthy lawn. When our crew installs your new sod, you will be provided with a detailed set of instructions to take care of your new lawn. Read More About Sod & Seed Installation >>


Water Features
Water features can bring the magical effects of the element of water to your residential or commercial landscape. Professionally designed and installed features can bring a level of relaxation and calming effect that is hard to create any other way. Our specialization in hardscaping means we can create all types and sizes of water features for any setting. This includes fountains, fishponds, waterfalls, water blade features, pondless waterfalls, bubbling boulder formations, large-scale accent water features, and large ponds.

There is no project that is too big or too complex for us. If you have a water feature in your mind, we have the expertise and resources to transform it into reality. When designing a water feature, our goal is to create a healthy and safe environment for the fish and humans. The emphasis is always on creating a natural-styled feature. We can also assist you in creating the water garden of your dreams. Read More About Water Features >>

If you want to explore more of our services, feel free to contact us today. Call Artistic Design Landscapes today at 828-455-9471 to discuss your landscaping or hardscaping project requirements or write to us using this Online Form.