Sod & Seed Installations
Does your lawn need repair? Here at Artistic Design Landscapes, we are well versed in seeding and sod installation. Whether you are in need of traditional over seeding and core aeration to help your lawn fill in property or you are in need of a total make over, with killing your existing lawn, grading and laying sod or maybe you have a new construction property and are in need of establishing a new lawn, we have the solutions for you. We use only the highest grade weed free turf type tall fescue certified seed (Bermuda, Blue grass and Buffalo grass are also available) and NC certified weed free tall fescue sod.
Erosion Control – Planting specific types of grass can help with erosion of soil. We have the ability to Hydro-seed a steep bank or lay seed impregnated geo mat down to control erosion while your seed is being established. Contact us for further details.
Click on the images below to view a larger display.
Photo 1

Photo 2

Photo 3

Photo 4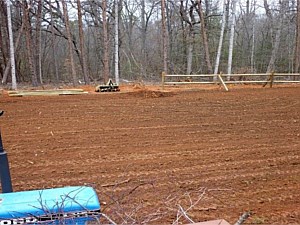 Photo 1
We Provide Services to the Following Cities, Towns and surrounding areas in NC:
Lenoir, NC
Hudson, NC
Sawmills, NC
Granite Falls, NC
Hickory, NC
Taylorsville, NC
Morganton, NC
Valdese, NC
St Stephens, NC
Conover, NC
Newton, NC
Hiddenites, NC